KunstRaum Goethestrasse xtd
The KunstRaum Goethestrasse xtd stands for connecting people, art and health. Here, art is communicated and produced, exhibited and commissioned. We open up perspectives, enable creativity and art to be integrated into one's own life.
The doors of the KunstRaum are open to anyone interested. Each project is realised in cooperation with people with psychosocial support needs, artists, people with an interest in creative/artistic activities and all city residents.
» more
Parts of our website are translated to English since we believe our work and approach should be accessible for a broad audience. However, not every up to date entry is translated. If you would like to participate or need information in English,
please do not hestitate to contact us via office@kunstraum.at!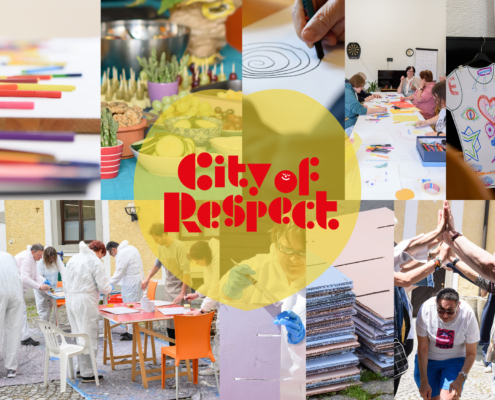 https://kunstraum.at/wp-content/uploads/grafik-fotogeschichte-aktion-3.jpg
1250
1667
Kathrin Gusenbauer
https://kunstraum.at/wp-content/uploads/logo.png
Kathrin Gusenbauer
2022-06-03 14:24:15
2022-10-07 14:40:39
Designing hearts and building arches - City of Respect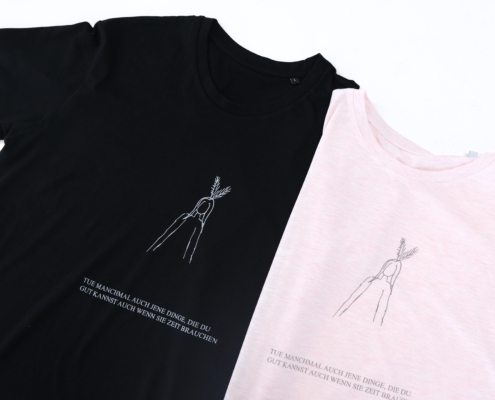 https://kunstraum.at/wp-content/uploads/DSCF9338-scaled.jpg
1707
2560
Kathrin Gusenbauer
https://kunstraum.at/wp-content/uploads/logo.png
Kathrin Gusenbauer
2022-06-02 14:44:09
2022-10-07 14:44:54
T-Shirt sicht:wechsel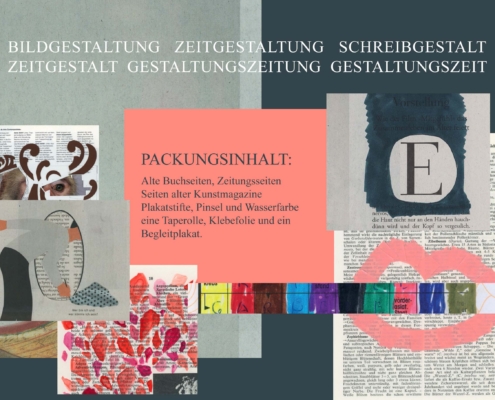 https://kunstraum.at/wp-content/uploads/2022_05_15_Einladung_AusstellungBilder_Vorderseite.jpg
1819
2551
Kathrin Gusenbauer
https://kunstraum.at/wp-content/uploads/logo.png
Kathrin Gusenbauer
2022-05-16 14:46:15
2022-10-07 14:49:51
Opening: Pictures we can make now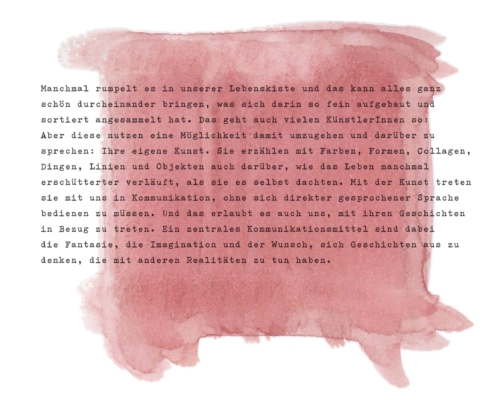 https://kunstraum.at/wp-content/uploads/2022_04_20_Einladungskarte_Es-rumpelt-in-der-Kiste_endversion-1-scaled.jpg
1854
2560
Kathrin Gusenbauer
https://kunstraum.at/wp-content/uploads/logo.png
Kathrin Gusenbauer
2022-04-21 18:23:51
2022-04-22 09:24:44
It rumbles inside the box